Prices

Effective Aug 1ˢᵗ , 2020
We carry five major types of wood:
White Poplar, Spruce/Pine Mix, Tamarack, White or Yellow Birch and Oak.
Each wood has different characteristics and vary in quality level.
Other exotic types of firewood are available on special orders.
For any questions or to order call us: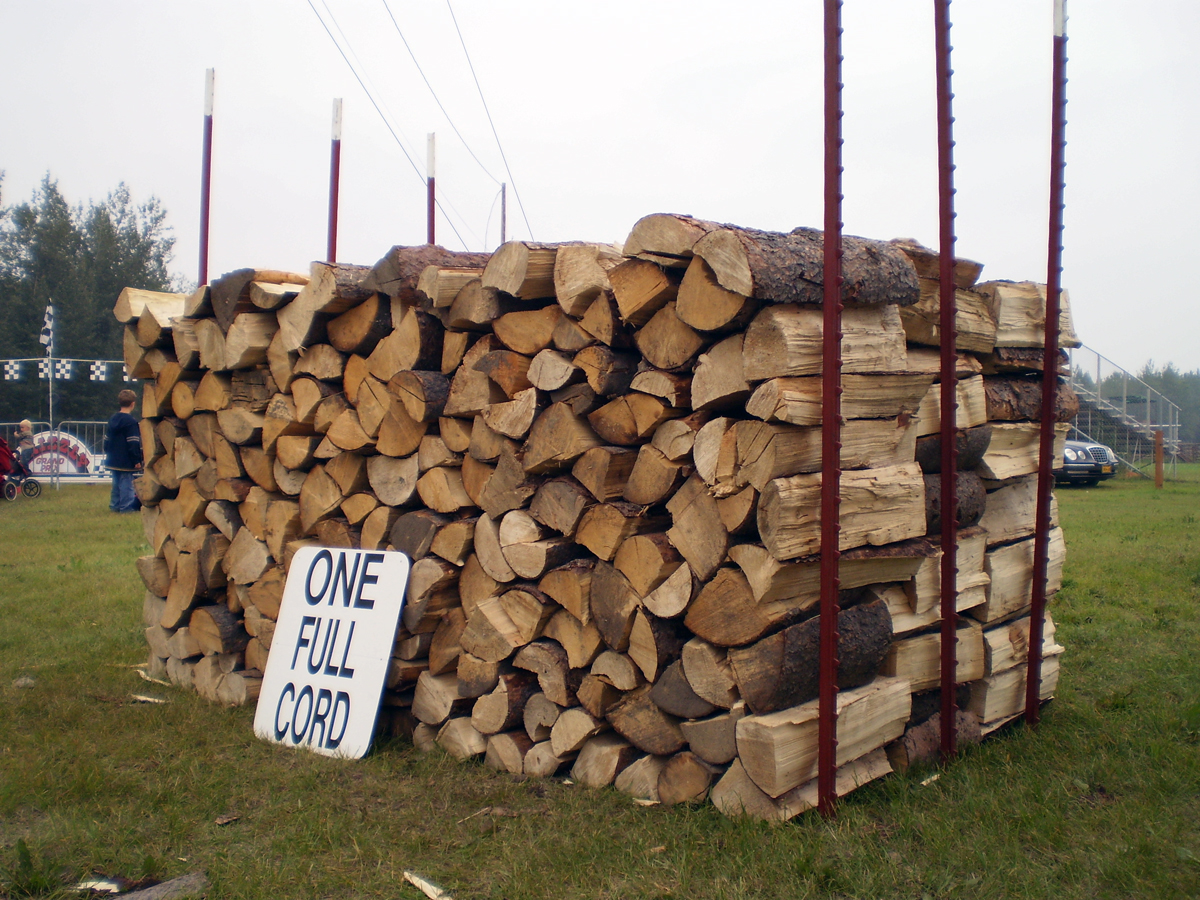 A cord of wood is 128 cu ft of wood cut & split and stacked neatly in a space of 4 ft x 4 ft x 8 ft OR 165 cubic feet of wood cut, split, and dumped into a loose pile.
– All prices for pick up from our yard.
– Delivery available.
– Please contact for cost.
– Pricing is subject to change without notice.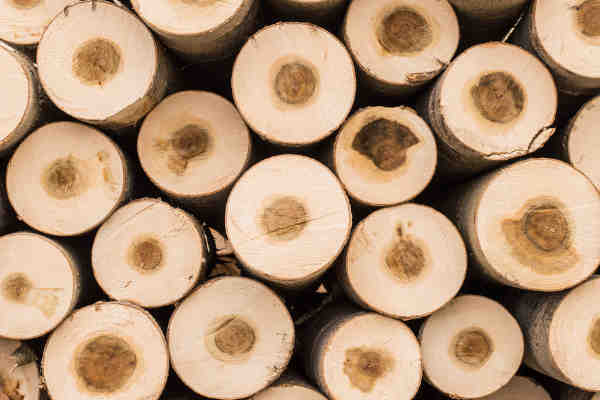 Poplar

ALL PRICES SUBJECT TO GST
| QUANTITY | PRICE + GST |
| --- | --- |
| 1 Cord | $265.00 |
| 1/2 Cord | $150.00 |
| 1/4 Cord Tote | $90.00 |
| 1.5 cu/ft Bag | $6.00 |
| Per cu/ft Stacked | $2.50 |
| Per cu/ft Loose | $1.70 |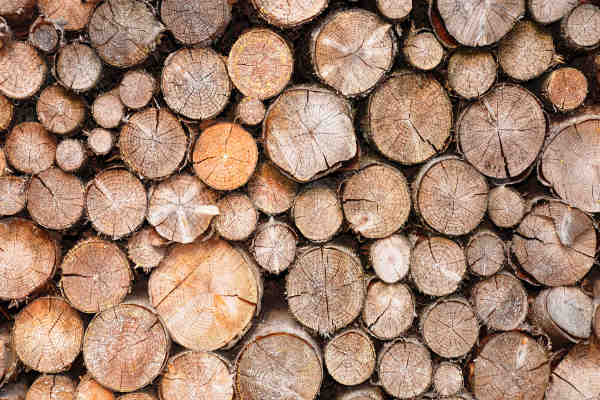 Spruce / Pine Mix
ALL PRICES SUBJECT TO GST
| QUANTITY | PRICE + GST |
| --- | --- |
| 1 Cord | $398.00 |
| 1/2 Cord | $220.00 |
| 1/4 Cord Tote | $130.00 |
| 1.5 cu/ft Bag | $8.00 |
| Per cu/ft Stacked | $3.50 |
| Per cu/ft Loose | $2.50 |
Tamarack

ALL PRICES SUBJECT TO GST
| QUANTITY | PRICE + GST |
| --- | --- |
| 1 Cord | $520.00 |
| 1/2 Cord | $270.00 |
| 1/4 Cord Tote | $158.00 |
| 1.5 cu/ft Bag | $9.00 |
| Per cu/ft Stacked | $4.50 |
| Per cu/ft Loose | $3.60 |
Birch
ALL PRICES SUBJECT TO GST
| QUANTITY | PRICE + GST |
| --- | --- |
| 1 Cord | $650.00 |
| 1/2 Cord | $358.00 |
| 1/4 Cord Tote | $178.00 |
| 1.5 cu/ft Bag | $10.00 |
| Per cu/ft Stacked | $5.00 |
| Per cu/ft Loose | $4.00 |
Kindling
ALL PRICES SUBJECT TO GST
| SIZE | PRICE + GST |
| --- | --- |
| Small | $2.50 |
| Large                        | $5.00 |
Shavings
ALL PRICES SUBJECT TO GST
| QUANTITY | PRICE + GST |
| --- | --- |
| 1/4 Cord Tote | $65.00 |
| Full Trailer Load (1000 cubic feet) | $350.00 |
TOTE DEPOSIT: $50.00  |   DELIVERY: $80.00

Anything less than 1/2 cord will be sold by the cubic foot
[ Disclaimer ]
To ensure availability of quality wood, please make sure to pre-order